Mountains, lakes, valleys, magic and myths – this is what Snowdonia means to most people.
Nowhere else in Britain will you find such variety in such a compact area. The beauty is outstanding.
We have two locations in Snowdonia to take your flight from – Craig Y Dderwen, Riverside Hotel in Betws Y Coed or Llanbedr Airfield on the west coast.
Betws Y Coed
With 15 peaks over 3000ft it is where Sir Edmund Hilary trained before climbing Everest. Betws y Coed is the jewel of Snowdonia, surrounded by forests, mountains and lakes.
Flights take place from Craig-y-Dderwen, The Riverside Hotel in Betws. The hotel is set in 16 acres of beautiful grounds on the banks of the Conwy River and has an award winning restaurant. Elgar spent much time here and I'm sure you will want to as well.
Llanbedr
There has been an airfield at Llanbedr since 1941 when it first opened. During world war two it was home to 32 different squadrons of the RAF flying Spitfire, Mustang, Typhoon, Anson, Lysander and Martinet. More recently it was chosen as one of 8 possible locations for a spaceport.
It's position on the beautiful welsh coast and within Snowdonia National park make it an excellent location for flying, the endless beaches and mountain backdrop give some of the most stunning views in Britain.
Flights take place on certain weekend days from April until October, once you have purchased and received your voucher you can redeem it online and book a date for your flight.
If you have a Magic and Mountains Tour you can also fly from our new location, Llanbedr Airfield, on the dates below. The scenic highlights of the tour are the same, as per the website description; just a different departure point.
Please be aware flying is a weather dependent activity and sometimes flights have to be postponed, in this case your flight will be rescheduled for another date only. No refunds are given for postponed flights.
Looking to buy a gift for someone special, why not consider a gift certificate? Which range from only £20.00 upwards and can be used for booking any flight at anytime, you can buy them online or give us a call on 01938 555860.
If you have any questions please do not hesitate to contact us.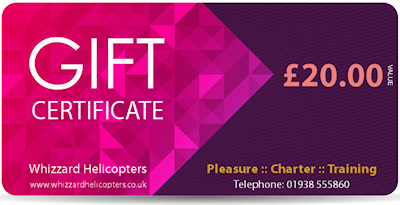 oooooooooooooooooooooooooooooooooooo
oooooooo
Snowdon – Llanbedr
2023 dates 
Sun 11th June
Sun 16th July
Sun 13th Aug
Sun 17th Sep
Snowdon, Betws y Coed
2023 dates
Saturday April 8th
Sunday May 7th
Saturday June 3rd  Fully booked
Sunday June 18th 1 x 30 min only left
Saturday July 8th Fully booked
Saturday July 22nd  
Sunday July 23rd
Sunday August 6th  Fully booked
Saturday August 19th
Sunday August 20th 2 x 15 min single separate seats 2 x 30 min
Saturday Sept 2nd 2 x 15 min single separate seats only
Sunday Sept 3rd Single Seats only
Saturday  Sept 16th New Date
Saturday Sept 23rd 1 x 15 min only
Sunday Sept 24th Only single seats left
Sunday Oct 1st
Saturday Oct 7th
Sunday Oct 15th 2 x 30 min flights left
Saturday Oct 21st 2 x 30 min single separate seats only
Saturday Oct 28th New date

For availability please check our Redeem Voucher page.