The training aircraft that we mostly use are Robinson R22's. They have been successfully in use as an instructional helicopter for many years and are probably the most common training machine in the UK. But if you choose to you can complete your training on the R44 or the B206.
Flight Time
The Civil Aviation Authority stipulates that 45 hrs is the minimum number of flying training hours needed to qualify for a PPL(H). And there are 27 exercises, mentioned at the bottom of the page, that need to be covered during this 45 hr syllabus.
You must also, during this 45 hrs, complete 10 hrs of supervised solo. If you ask any helicopter pilot they will all remember their first solo. The first time that your instructor lets you fly off all by yourself is something that will stay with you for always!
Of these 10hhrs, 5hrs must be solo navigational experience, which must include one flight that covers 100nm and lands at two airfields additional to the one of departure.
Also within the 45hrs you must receive 5 instructional hours of simulated instrument flight.
It's worth saying that though the 45hrs flight time is a CAA minimum requirement. No one can guarantee that an individual will be at the required standard at the end of this time.
The national average is in fact around 55hrs.
The number of hours that it takes depends on your ability, your natural flair and good instruction. It also depends on how frequently you fly. If you're able to do two or three hours a week, or perhaps even attend full time, then the total number of training hours it takes to receive your licence will be less than if you fly one hour a month. Continuity helps.
(Note that if you are already a holder of a PPL in aeroplanes then the 45hrs minimum can be reduced by up to 6 hours)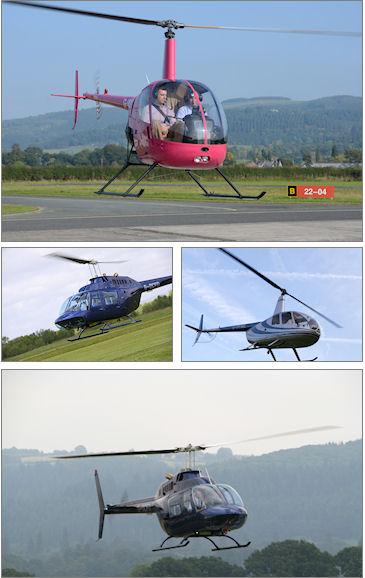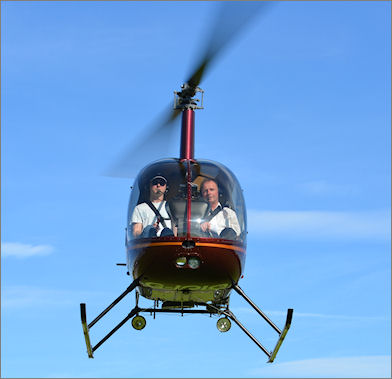 Medical
You don't need a medical to fly with an instructor, but you do to fly solo. For a PPL this is a Class 2 medical and can be awarded from any recognised CAA appointed Air Medical Examiner (AME). Your local GP is unlikely to have the authorisation, but the CAA has a list of AME's on its website. Most people in normal health should expect to pass, and wearing contact lenses or glasses is no problem.
Exams
There are seven written exams and one radio communications aural exam that need to be passed.
Human Performance and Limitations
Air Law and Operational Procedures
Navigation
Meteorology
Helicopter Principles of Flight
Helicopter Performance and Planning
Radio Telephony
Radio Telephony Aural
These exams are all available and sat 'in house'. On a positive note these written papers are all multiple choice.
So for those of us whose school years have long since passed, it's nice to know that long detailed essays are not required.
It is normal that with guidance from their instructor, self-study for these exams, and recommended textbooks (available for purchase) students do pass. But should you need specific detailed help, then ground school instruction is available.
The Flight Test
Whizzard Helicopters has an in house examiner. When the exams are passed and the flight training completed he will conduct your flight test at Welshpool. Then the freedom of the skies is yours.